Boccadutri International Law Firm
Lawyers
Boccadutri has lawyers in offices throughout Asia Pacific, Europe, the Middle East and the Americas. Organised into a number of core business areas, we have the flexibility to configure teams that meet our clients's needs in or across those areas, offering focused legal services and a wide business perspective. Our people are not just excellent lawyers – they are committed to going above and beyond what is normally expected of a legal adviser to understand their clients's needs, provide creative solutions and build long-lasting relationships based on trust. Boccadutri is composed by professionals and collaborators of counsel, specifically chosen for their attitude towards excellence and professional experience. The Profiles of Key Lawyers and Key Staff Members at Boccadutri Law Firms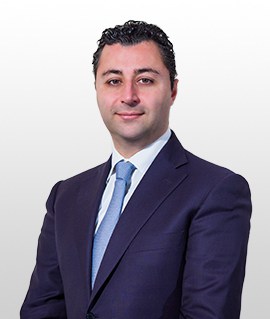 Calogero Boccadutri is an International Forex Lawyer specialises in class action and forex litigation, personal injury and administrative law.Calogero Boccadutri is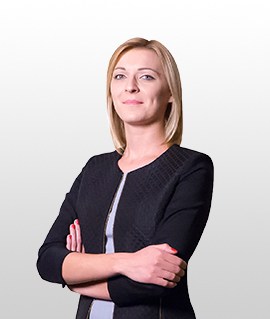 Agata is a member of Polish Bar. Her practice includes complex commercial litigation and regulatory matters.
Valentina is specialized in civil matters with particular regard to insurance law (public and private), compensation damages (including road accidents) and professional liability.
Gabriella Costanzo is a lawyer that specialises in immigration and criminal law. Gabriella deals specifically with assisting clients in the process for the recognition of Italian Citizenship via administrative and judicial procedures.
Giuseppe Avarello represents clients throughout the criminal process, specially conspiracy, organised crime and sexual offences
Alessandra Moscato is the Head of Family Law Department at Boccadutri. She is an expert in Family law, Juvenile criminal law, Juvenile Civil Law
Ivana Mazzola specializes in corporate and commercial law and business contract.
She is a specialist in working law, both in the sphere of judicial disagreements and in out of court consultation, in the interests of Italian and foreign businesses.
Marilena Sireci advises businesses on all tax aspects of the business life cycle including fundraising, property and asset holding arrangements.
Emilia Mercante has gained a wealth of experience in litigation before the courts and arbitration panels in civil, and debt collection as well as in probate cases. 
Mariagrazia Stella has practiced law, specializing mainly with criminal and juvenile criminal law, for close to a decade.
Julianne is an assistant to the Boccadutri International Law Firm Immigration department and client services at the firm's Head Office in Palermo.
Stephanos Evangelides is the Managing Partners of S. Evangelides & Partners LLC a Cyprus based boutique law firm with experience and expertise on corporate and regulatory matters.
Suren Avakov is a graduate of International Law Department of the Moscow State University of International Relations of the Ministry of Foreign Affairs of Russia. Lawyer for Price Waterhouse until 1996.
Evgeniya Chaburkina is a Russian legal consultant. She has trial experience in Real Estate, Personal Injury and Corporate and Commercial Law.
Cristina Hodut has experience in civil law, forex, criminal law representing people who have been seriously injured.
Nina Rossi has experience in commercial law, intellectual property and litigation, being admitted to the Supreme Court of NSW in 2010
Gül Yanik is a Turkish Lawyer. Her practice focuses on litigation, mediation, international arbitration, law on foreigners, family law and copyrights of artists.
About Yolanda Ding Shijia: The firm's knowledge of Chinese culture and language means that we can offer our clients significant added value as well as high-quality advice.
Liana Lyrio has extensive experience in several areas of Brazilian law, including civil, business, family and succession law.
Fellipe Rodrigues has extensive experience in civil law, contracts and civil liability, as well as extensive experience in other areas of Brazilian law.
Salvatore Agusta has gained more than four years of experience in International law firms where he has provides legal advice in the area of Tax law.
Gustavo Rojkin boasts in-depth experience in civil law and litigation, with a particular emphasis on the international commerce. 
Alessandro Scalia has extensive trial experience in both civil (real estate and debt collection) and administrative litigation.
Oriana Canzonieri has gained experience in arbitration proceedings, Oriana is today a member of the Mediation bar, where she qualified in 2012.
Marco Genovese is a chartered accountant with more than 10 years' experience. Furthermore, he advises private clients and professionals in relation to complex issues related to their specific needs.