The Boccadutri International Law Firm Immigration Department guarantees qualified legal assistance and consultation to foreigners that intend to settle in Italy and to Italian nationals that wish to settle abroad.
Additionally, our firm is available to all foreigners who intend to acquire the rights of an Italian citizen and take on its responsibilities.
We are able to provide assistance in the issuing of Visas for entrance into Italy and the Schengen Area, obtaining residency permits, clearances for family reunification, recognition of refugee status and Italian Citizenship claims.
Our Immigration Department ushers clients through all the necessary procedures with the relevant organisations, based on each situation and the needs of each case.
Our firm guarantees support for those seeking answers to questions connected with freedom of movement and initiating work in Italy as a foreigner.
Whether requests for residency or political asylum, Visa or no-restriction, presentation of administrative complaints in Italy or oppositions to expulsion decrees, our Immigration Department evaluates, case by case, every possible way in which to best assist our clients.
Our firm handles, in the name of and on behalf of its clients, every judicial step and administrative obligation, in addition to arranging legal support in litigation cases.
Emigration: Italians abroad
We support, by all legal means open to us, Italian citizens that wish to move and settle to a foreign state.
Given the complexities of the practice and the problems linked to emigration, we ensure that our clients are prepared to move abroad, for the long or short term.
Our network of International Lawyers are available to assist in Canada, the United States and the United Kingdom.
Citizenship for Italian Descendants
Our law firm provides assistance to those born abroad from Italian descendants – whether it be from a distant or close relative – our Immigration Department can assess your eligibility for Italian Citizenship via Jus sanguinis ("blood right").
We invite those with Italian heritage who wish to assess their eligibility to complete our form here. Click here
Immigration for Business
Thanks to globalisation, it is now a widespread practice to use the experience and knowledge of workers from foreign countries to support a business, and to transfer foreign workers temporarily or permanently.
We are available to individuals or companies for the completion of practices relating to transfers.
When foreign entrepreneurs from non EU-member states invest in Italy, the necessity exists to get permission to do so lawfully.
Boccadutri Law Firm takes care of all practices linked to the granting of authorisation for the entry of foreign staff into Italy and for their stay, the preparation of documents necessary for the expatriation of Italian workers and assistance for renewal or issue of passports.
We take care of the interests of future foreign employees in the short and long term by requesting work and residency permits and/or entry visas for the foreign staff of local and foreign businesses. We are committed to the fulfilment of all requirements in terms of the preparation of documentation.
We also assist foreign clients that intend to bring entrepreneurial activities into Italy or establish new ventures or start-ups.
The passage from immigrant to entrepreneur represents a fast-growing trend in our country and we are available to those that intend to start their own business in Italy.
Our Immigration Legal Team
MEET OUR LAWYERS FROM THE DEPARTMENT OF IMMIGRATION LAW
Our firm provides judicial and extrajudicial assistance to Italian, EU and non-EU citizens. We help people from all over the world who choose Italy as their destination and those who move from Italy to other countries.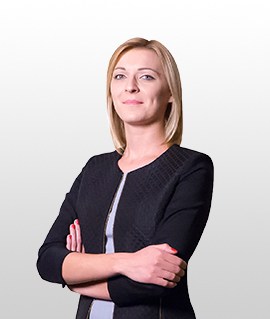 Head of Immigration
Ask Boccadutri Law Firm a question about Immigration Law