CORPORATE AND COMMERCIAL LAW
Boccadutri has built up a well-established experience in assisting and advising businesses on commercial and corporate matters.
We advise businesses on legal rights, responsibilities and obligations and we counsel clients and handle business transactions including negotiation, drafting and review of contracts and other agreements associated with the activities of the business.
Our Law firm provides all the necessary legal advice for the creation and development of commercial activities for our clients, from incorporation, registration at trade agencies, aiding in the practice of corporate acts of the companies everyday routine, corporate reorganization, planning and implementation of corporate governance structures.
 We advise clients on a broad range of significant contentious and non-contentious matters, including recent landmark cases that went before the Italian courts.
We service a range of Italian and international clients in every sector and advise on a broad spectrum of corporate and commercial work.
Our activities are as follows:
Day-to-day advice in commercial or corporate matters, through organised teams to meet the clients' needs in real time;
Business contracts;
Elaboration and negotiation of instruments and corporate actions, such as partners or shareholders agreement, partnership agreements, votes at meetings, draft of meetings and meeting of members, among others, as well as the elaboration of powers of attorney.
Strategic advice (start-up, development and consolidation, restructuring and internationalisation of a business);

On-going advice in specialist areas, regarding specific issues or sectors.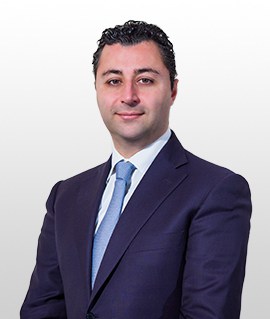 Calogero Boccadutri is an International Forex Lawyer specialises in class action and forex litigation, personal injury and administrative law.Calogero Boccadutri is
Ivana Mazzola specializes in corporate and commercial law and business contract.