Boccadutri's specialist lawyers have extensive experience and expertise in Administrative law practice areas.
Our clients are made up of large companies, private individuals and public administration.
We provide both judicial and extra-judicial assistance for private individuals, companies and the public in all of the following administrative law sectors:
Public tender procedures, grants and loans;
Public infrastructure and project financing;
Compulsory purchase procedures, land use management, town planning and construction law;
Public transportation regulations such as air, rail and road;
Public contracts for licenses.
Public services and utilities;
Independent authority and regulatory law;
Administrative penalties;
Environment, energy and renewable resources;
Cultural heritage and agreements, conventions and contracts;
Mobile telephone and telecommunications in general.
Our administrative litigators regularly assist and represent international clients in Italy before domestic administrative courts for issues such as:
Regional administrative courts ("TAR")
National administrative appellate court ("Consiglio di Stato")
Italian appellate court public finances ("Corte dei Conti")
the EU Court of Justice and the EU Commission.
If you have any problems in any of the above-mentioned areas, please do not hesitate to contact us at [email protected]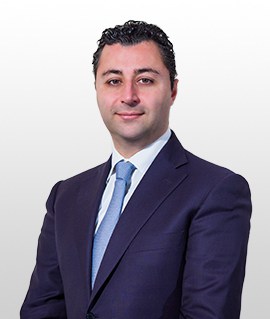 Calogero Boccadutri is an International Forex Lawyer specialises in class action and forex litigation, personal injury and administrative law.Calogero Boccadutri is
Valentina is specialized in civil matters with particular regard to insurance law (public and private), compensation damages (including road accidents) and professional liability.
Alessandro Scalia has extensive trial experience in both civil (real estate and debt collection) and administrative litigation.